Deputy Minister Kakar exchanged with Belgian Ambassador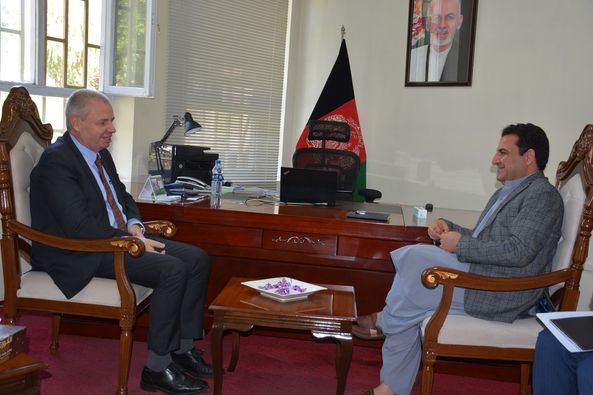 Wafiullah Kakar, Deputy Minister for Refugee Affairs, met with Belgian Ambassador Mr. Philippe Bronchain on 08 June 2021.
Both sides valued the partnerships between Afghanistan and Belgium and highlighted the importance of the Afghan migrant's issue.
Deputy Minister Kakar informed Ambassador Bronchain in detail about the situation of Afghan migrants in Pakistan, Iran, Turkey, EU and beyond. The ongoing efforts of the Afghan government are to improve the situation of Afghan migrants in the host countries.
HE Kakar expressed his concern about the current COVID-19 situation in Afghanistan in terms of returns from the EU Member States, including Belgium and added that if required, consultation shall take place in this regard.
Additionally, it was emphasized that the "country of origin information" is regularly updated and asylum cases of Afghans are assessed accordingly.
Both sides agreed to stay in dialogue on Afghan migrants' issues.